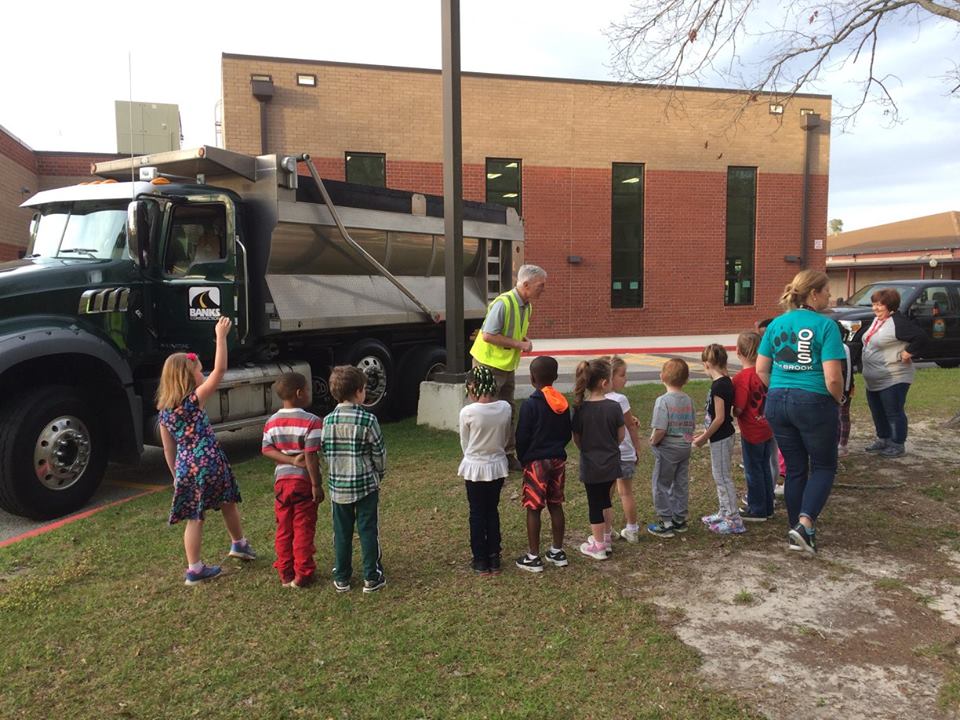 Oakbrook Elementary School (Ladson, SC) hosted a Vehicle Day March 30, 2018.
Banks Construction was proud to join Dorchester Co. Fire Rescue Station #21, Mercedes Van/Daimler, and five other community leaders in educating our future leaders about a piece of our industry.
With a lesson on the dump truck, our Talent Manager, BD Laprad, led our portion of the event and made the lesson engaging and entertaining for the children.