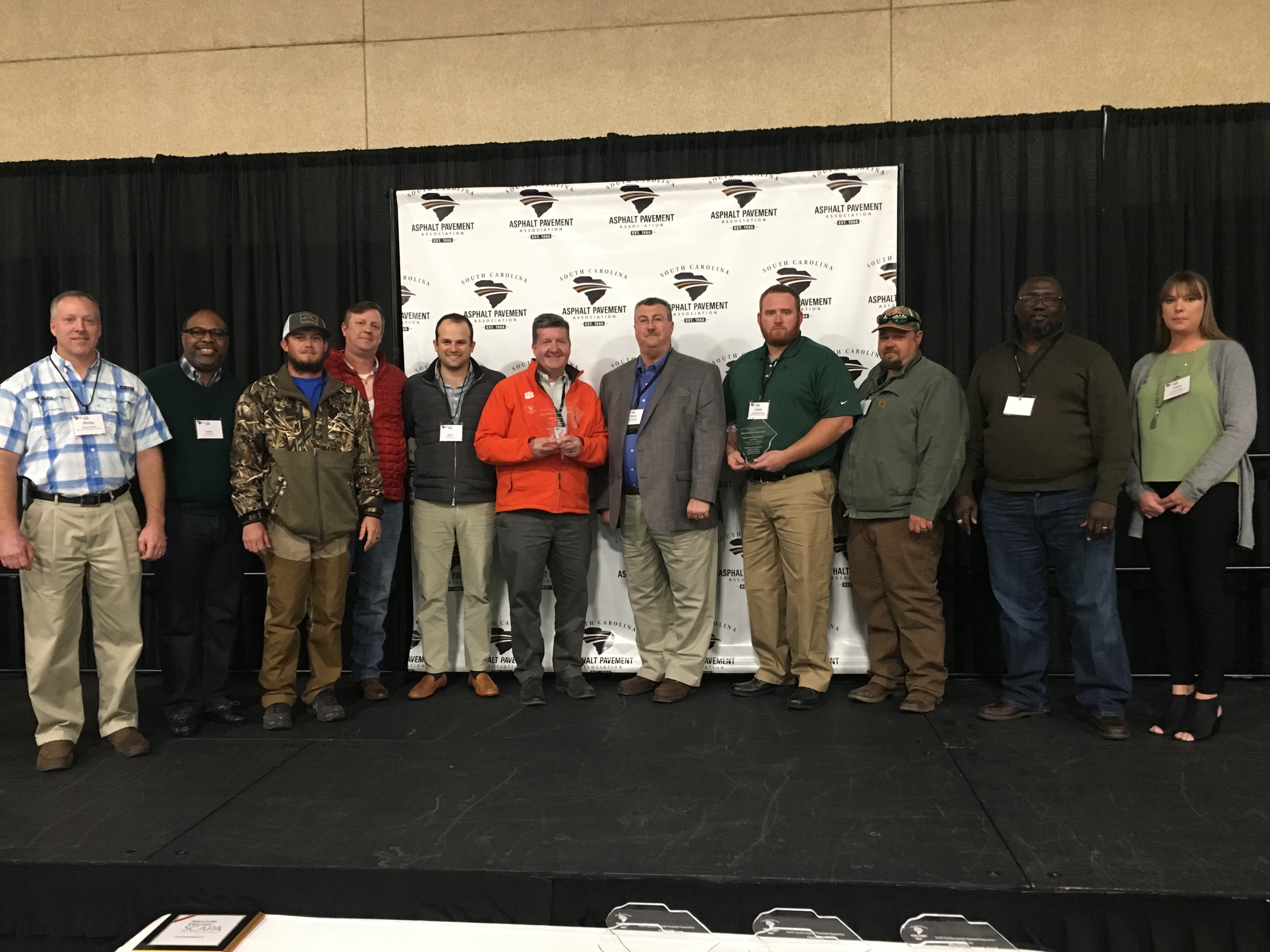 SCAPA Winter Conference
On January 16-17, 2019, folks from Banks had the pleasure of attending the SC Asphalt Pavement Association (SCAPA) Winter Conference at the Columbia Metropolitan Convention Center in Columbia, SC. We participated in conference events, perused the exhibit hall, and networked with other SCAPA members and industry professionals.
In the breakout sessions, we had the opportunity to learn more on topics such as:
Pavement Preservation
Asphalt Plant Troubleshooting
Safety in the Field
Industry Innovation
…..and more!
What we got the most pleasure from was being announced as recipients of two (that's right, TWO) 2018 SCAPA awards! Selected statewide from projects completed in 2018, Banks Construction Company brought home awards for Project Delivery and Quality Paving, both for our Nexton Parkway Interchange project in Summerville, SC.
We know we wouldn't have won these awards without outstanding partnership with the SCDOT, Berkeley County, the Town of Summerville, Infrastructure Consulting and Engineering, and countless subcontractors. We are proud of the work accomplished by an exceptional team!
Pictured from left: Philip Brooks, Angelo Todd, Randy Gibson, Bryan Hutto, Blake Banks, Greg Cook, Steve Cosper (SCAPA President), Caleb McCutcheon, Ralph Crowe, Jerry Porcher, Clara Farley (ICE)
Not pictured: All the crews that worked tirelessly to deliver the "Gateway to Summerville"